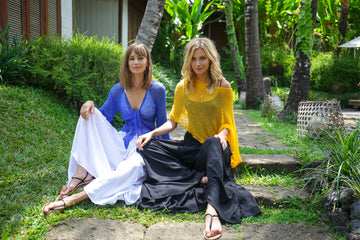 Meet LoveShuShi
Each and every business needs help to grow and become successful. It needs a team; a family.
The brand you have begun to love and trust has so much more than just fashion. We have a heart, soul, and a story, just like you.
Love ShuShi was founded by Sharona Ozeri back in 1991.
Sharona grew up on a beach in a small fisherman village, where she ran barefoot and free. Her ambitious and adventurous soul was always curious about the world and what was out there; what it had to offer. She began her journey by moving to New York City with nothing to her name. She began to attend the NYC Fashion and Textile Design School. This is where Sharona learned she had a passion for making and designing clothing. The prints, colors, textures were just a part of her now. She had a new mission: share her passion with the world! That is exactly what she did.
Traveling to Asia, she fell in love with the beautiful bold prints and textiles Asia had to offer. Gaining more worldly experience, Sharona made her way over to Bali. Here, she also found a wonderful team that has turned into my family. Staying with the same manufacturer for over 20 years now, LoveShuShi has helped provide and maintain jobs to women and men in Bali, Indonesia who make our wonderful handmade products.
About LoveShuShi
Being a part of the community, Sharona has set out and continued to expand her "family" as well as the community. She is based out of Woodstock, N.Y., and shares her life between Bali, Indonesia, Jamaica, and New York.
LoveShuShi is made up of hard-working individuals, that strive to give you, the customer, the best experience you could possibly have with a clothing company.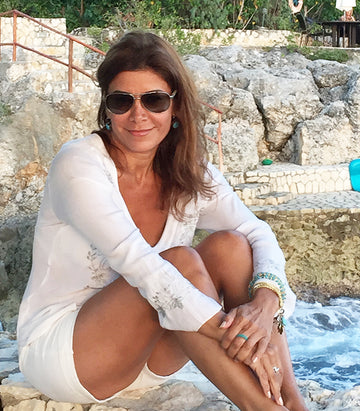 We share our LOVE with you.
Ethically-made fashion for women on the go
We think every woman deserves to feel fabulous in their own skin, whether they're relaxing on the beach or hard at work in the office. Our approach is simple: you should feel good about the clothes you buy. No fast fashion here— pieces are made with love by our extended Bali family. Enjoy handmade elements and quality fabrics that will last from season to season.
OUR VALUES
HAND MADE ELEMENTS
From hand-painted textiles to Batik screen prints— every piece tells a story.
EMPOWERING WOMEN
We believe everyone deserves to look as good as they feel through flattering fabrics and silhouettes.
ETHICAL FASHION
How and where your clothing is made matters just as much as the way it looks.
The People Behind LoveShushi